Prison or the Monastery
By Jennae Geren
Based on Collin Ruiz's speech "Shortcut to Freedom"
"It isn't the things that happen to us in our lives that make us suffer, it's how we relate to the things that happen to us that cause us to suffer."
- Pema Chödrön
On the morning of June 28 in 2010, two U.S. Marshalls appeared at the gym where Collin Ruiz was exercising.
"Ms. Ruiz, you need to come with us," one officer said, resting a hand on Ruiz's shoulder.
Ruiz knew by the subtle jeer in his voice that the ill-fated day had come.
Outside the gym, four local police swarmed in to join the U.S. Marshalls in a sluggish procession around Ruiz who was then swiftly evacuated into the back of a police car.  Heart pounding, Ruiz slid inside.
It was at this moment when Ruiz's life changed forever.
…
On that day, Ruiz was one of the 15 people who was loosely associated with her marijuana-dealer brother brought in to the police station for questioning. Her brother had fled the country nearly a year ago, never to be seen again.
By nightfall, a comprehensible truth had settled in her body like a heavy stone that had no intention of leaving: she and the others, regardless of if they committed a crime or not would be sentenced.
The systematic efforts of law enforcement to shuttle Ruiz and her brother's counterparts into oblivion after an embarrassing public blast of shame had worked.
But Ruiz was lucky. While the profit-driven system of sentencing leaves just 3 percent of cases in trials and the accused sputtering in vain for a chance at a fair sentence, at the last minute, the judge reduced Ruiz's original sentence of five years.
"Ms. Ruiz, you are sentenced to two years in a federal prison," the sentencing judge declared and slammed his gavel in finality.
…
For the first time in her life, Ruiz would be leaving her 14-year-old son Jack.  She had never spent more than two nights in a row away from him.  The two-year sentence extinguished all hope from her body.  The life that she had built for herself as a reputable community member, as a scientist, as a nurturing mother – suddenly crumbled.  Although Jack had a wonderful place to stay, nothing could resuscitate her fear of failure and despair.
"How will I survive prison?" she thought.  She could not look at her son without tears falling.
"Breathe," said her Buddhist therapist John, calmly.  
"The human body cannot cry and breathe at the same time – just breathe."
Ruiz took a deep breath.
"Collin," John spoke gently, settling his eyes sympathetically on the grieving woman in front of him.
"You are going away to prison for two years and you still have a choice."
Ruiz gazed at John through a blurry film of tears.
"You can either go to prison or you can go to a monastery.  Which would you like to do?"
…
Only four days stood between Ruiz and her first day of prison.  She repeated her first Buddhist precepts she had learned from John after taking her Buddhist vows: "I will abstain from killing living beings." 
Every time people tried to convince Ruiz that she was in prison, she chose the monastery. 
In January 2011 Ruiz self-surrendered in the Phoenix, Arizona prison.  Her new clothes were army green, elastic band pants and stained green T-shirts with black steel-toed boots.
"It's you or the scorpions in Arizona," people told her.
From the minute Ruiz entered prison, she felt the ever-present invasive eyeballs on her, not just by the guards, but by the other inmates as well.
Even throughout the night, the florescent lights stayed on, reminding the women that the days and nights were lost, mixed together in their mundane existence.  When she would finally fall asleep, she would often wake up to a guard pushing on her as a routine check to see if the women were alive.
To the prison officers and staff, the women were nothing more than a cluster of inconvenient dust mites that had to be dominantly mopped up.  As soon as one was swept out another came in to take its place and there was no interest in any kind of examination into who these beings were.
"I'm a correction officer," one officer would arrogantly declare.  "I wouldn't be here if you didn't need to be corrected."
Another officer would not hand women their mail unless they responded with their number, and another officer donned white gloves whenever she entered the building or had any interaction with the women to signify their dirtiness.  
The time – time for lockdown, time for count, time for food, and the lines, lines for food, lines for phones, lines for shower, the lines, lines lines.
No walking on the grass, no human touch, no choice - in prison, surrounded by people 24/7, Ruiz felt lonelier than ever!  Her life had turned into a game of chess of careful, rigorous calculation and rules.
Ruiz's only anticipated moments were the 15-minute phone calls to her son twice a week.  How she relished hearing his innocent voice, his childhood discoveries - but even those were monitored closely.  If the women disclosed sadness, the guards would prescribe them anti-depressants.  Emotions in prison, it seemed, were also confined.
"I chose the monastery," Ruiz reminded herself daily.
…
Building the monastery one moment at a time, the bricks and mortar were sourced from Ruiz's inner world.  Her spirit was fueled by the time she could spend outside, sitting in her spot on the concrete slab, gazing at the sky, watching the clouds morph around the sun, casting halos of light.  It was here that she learned to adapt to a harsh environment from Cesar and Beatrice, the local ravens.  
Ruiz would tilt her head to remind herself to change her perspective. Walking the track became a walking meditation in a labyrinth. 
The Buddhist's beginner's mind sees many possibilities and Ruiz no longer felt attached to what she once was.  She was no longer the eldest child of five, a mother, a Mexican-American, a scientist; she was somehow present, fluid, intrinsically entangled in life itself, full of potential, choosing the monastery again and again.
She called the women in prison by their names.  They saw her as a teacher and approached her respectfully, without swearing.
Every day in her recycling job she would drive her forklift past the glass walls of the front office, chanting her mantra aloud, muffled by the crushing sounds, grateful for the precious moment of solitude.
One goal of her mantras and the other Buddhist practices was tolerance, and to never lose her temper. (Not an easy practice when you're working outside in winter before the sun rises and someone steals your only coat!)
But even in those moments, Ruiz had to choose the monastery.
The giant concrete slab outside was her yoga mat.  "Om mani padme hum" she chanted.
And sometimes, that feeling crept up in a resistance-free moment – that good feeling.
While walking the outside track, listening to Flo Rida sing, "Oh oh, sometimes I get a good feelin'!"  Ruiz caught herself in that warm Arizona sun swaying, smiling, and yes, feeling good.  She never thought that would be possible before she took her Buddhist vow of freedom.  But she wasn't the only one who felt free.
She took a Gender in Society course and conducted her own research with the women. Her findings were startling: 9 out of every 10 women had been physically and/or sexually abused.  For many women, prison was a sanctuary.  The women said that they laughed in prison more than they ever had before and experienced secure female companionship for the first time in their lives.
What led them there? Ruiz saw many wounded women who found for the first time a sense of security in the temporary knotted fabric of their life that made them ask, "Who am I?"
Everything Ruiz thought that she knew before the monastery was reduced to its most basic elements.
When Ruiz chose the monastery, she experienced connection, appreciation, and peace on a plane of existence that was untouchable in her previous life outside its walls.
...
Six years have passed now since Ruiz's time in the monastery.  Today she dons brightly-colored clothes, her skin is vibrant, she laughs often, she breathes deeply, and she lives in the present moment with appreciation and wonder.
As a nutritionist, she helps people suffering from cancer, anxiety, or insomnia.  Their diagnosis, she says, "can either be a harsh, isolating sentence or, it can represent an unexpected shortcut to being freer than they've ever been."
So before you resign to what feels like a prison, Ruiz asks you to ask yourself:
"How can I look at this differently?" 
"How can I do this differently?"
Perhaps you will choose the monastery.
About The Collin Ruiz that the rest of us know and her work as a nutritionist at Holistic Nutrition:
Though very few of us knew Collin Ruiz's story of her sentence before she revealed it in front of a large audience early this year, most of us have been fortunate to have known her through her nutrition services to lose weight, eradicate disease or medical conditions, increase energy and more.  It wasn't until I met with Ruiz, that I was introduced to an entirely new realm of energizing foods and supplements that have completely changed my life.
Nutritionist Collin Ruiz, MS, of Fort Collins, Colorado offers unique, personalized nutritional counseling either in-person or via Skype/Zoom or phone to help customize your perfect meal, supplement, workout and/or detox plan.  Ruiz has perfected a 20-year system of muscle testing to tell you exactly what foods, herbs and supplements will serve you best.  Remember, there is no universal approach that works for everyone.  Ruiz's personalized system improves your medical conditions, increases your energy, advances your sports performance, helps you lose weight and more. 
To read about how Ruiz helped me lose weight, click HERE.
Here's how Collin Ruiz can help you:
Walking down the isles to find the best choices for you, best power bars, best supplements.  What are the best choices for your body?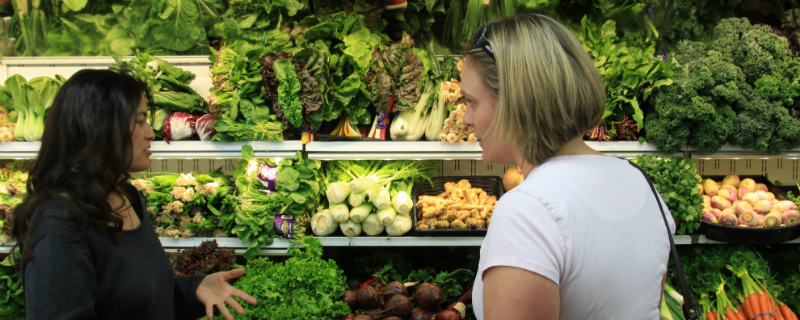 Ruiz goes through the supplements you take to see if they are effective and a perfect match for your body.  You will likely end up eliminating some and adding in new supplements with exact dosage and times.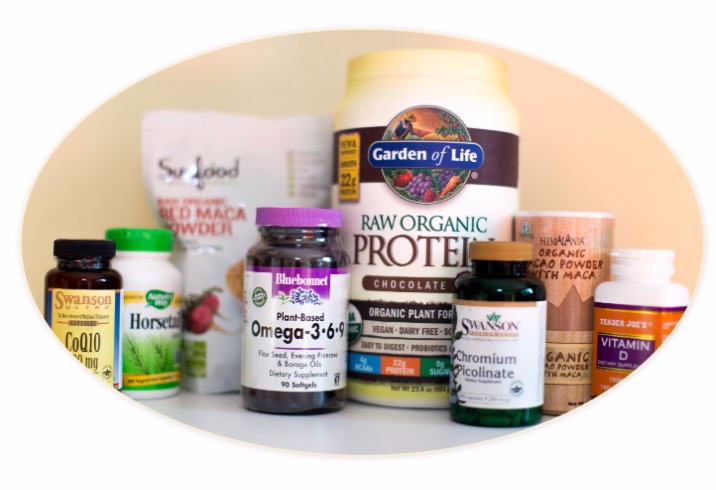 Individualized, detailed cleanses
You'll optimize detoxification pathways, pull toxins out of your body and eliminate them effectively so you can be clearer, thinner and more energized.
Hormonal balance with food/supplements
Ruiz gives you an easy to follow supplement schedule to meet your individual cycle.
Testimonials
Sometimes I wonder at this new feeling, my eyes getting heavy and sleeping!  I'm a nicer person with sleep!"  Katie
"My PMS used to keep me in bed for days.  My mother passed away during the time I would normally be consumed by PMS. I now have the energy to cope, to go on a walk, to be present for my children and my husband"  Jennifer
"I wanted to lose weight.  I found out that by changing my diet my anxiety is almost nonexistent and I lost weight!"  Stephanie 
Photos and content © Jennae Geren of Geren Imaging
Want to be featured as the next entrepreneur?
One of the easiest ways for authentic entrepreneurs to get more clients.
Your photographic article is shared via Geren Imaging's email newsletter and social media platforms in front of hundreds to thousands of relevant people. 
All of Geren Imaging's featured entrepreneurs have been contacted by at least one or several people for their services. 
Contact Jennae here or at jennae@gerenimaging.com
About Jennae
Jennae Geren is a freelance journalist, the founder of the journalism and film project, I Had a Dream Project, and the Owner of Geren Imaging in Fort Collins, Colorado.
Never miss another story!
Click the button below to subscribe to monthly or bi-weekly photographic articles on other notable local business owners, as well as travel stories and more.