What To Do When You Feel Like Giving Up
By Jennae Geren, Photographer, Entrepreneur and Owner/Operator at Geren Imaging
"The will to persevere is often the difference between failure and success."
- David Sarnoff, American businessman and pioneer of American radio and television
Confused about what your next step is?  (This guy is.)  Thinking about giving up?  Read below for help.
As entrepreneurs, we often take score of where we're at compared to where we want to be too soon.  This results in a maddening bobbing of emotions and manifestations from stagnancy to chaos.
I believe the reason why so few entrepreneurs persevere is because (1) a lot don't have enough money set aside or coming in to pay their creditors and sustain themselves while building their business and (2) they get impatient.  Just when their hard work has built up to a turning point they give up because they can't visualize that it will get better.  Often they give up before they even start because they are again, visualizing what is and not what will be.  Unfortunately, a lot of entrepreneurs who give up on their ventures full-time and work for someone else full-time end up putting in 2 percent or so investment into their ventures because their job has depleted them from their inspired work. This results in the fizzling of their ventures completely.
So what do you do when those pesky thoughts arise that make you want to quit?  Everyone has their own path and a business failure may become the catalyst for a future business success.  Eliminating certain business projects is often the wisest thing to do to create more expansion for what is working and to focus more on what brings you joy.  But if you know you are on to something big and it's just not there yet, how do you persevere?
Three local entrepreneurs share their thoughts:
"When those [frustrating] days come, I focus on what's in front of me. I do my best at whatever tasks I need to take care of that day, which gives me a sense of accomplishment."
- Chrysta Bairre, Founder of Live Love Work and Compelling Confidence Coach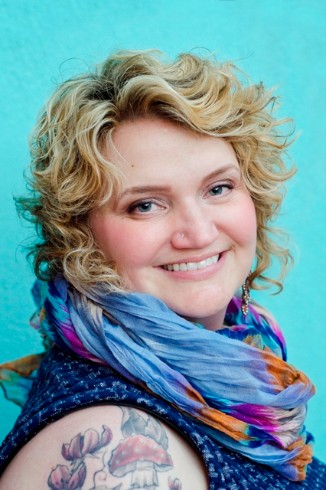 "Everyone has days that are frustrating or challenging, myself included!" Says Chrysta, local Confidence Coach, who helps mostly career women and entrepreneurs get unstuck and more visible.
Besides focusing on immediate tasks instead of getting overwhelmed in the big picture of where she wants to be, Chrysta also takes time to practice self-care such as taking a walk and enjoying the sunshine and fresh air, or doing some simple yoga poses.
"Self-care helps me refresh and regain my positive attitude!"
Inspired action on daily tasks + body movement and fresh air + reconnecting to your vision to excite you is the formula for success.
"I look at my vision board and reconnect with my inspiration and motivation. I remind myself why I'm doing this important work and what it means to me, and to the world."
In Jonelle's case she could have given up before she started.  If you are an aspiring entrepreneur but your vision doesn't seem realistic just remember this:
"Every step is a step towards the new you."
 – Jonelle Davis, Intuitive Career Coach at Jonelle Davis Intuitive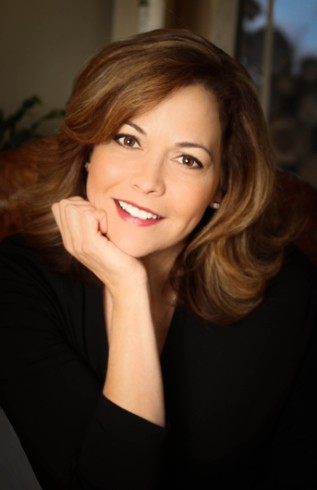 After a decade of setting aside her career counseling skills to raise her children, Jonelle Davis (now an intuitive who helps people move into their dream career) was ready to plunge back into her career.  She wanted to help people again but with the swarm of newly graduated counselors entering the field, she felt hesitant at her lack of connections.
Jonelle often drove by the home of a nationally-recognized career counselor who she followed in newspaper columns and books.  What a dream it would be to work alongside this inspiring and influential woman!  But doubts crept in.  Jonelle was out of the field too long - it wasn't realistic.
Then one day Jonelle brushed off these negative thoughts, brushed off the dust from her resume and looking polished, composed a friendly introduction at this notable woman's doorstep.  Jonelle offered to help her out at her events and promote her books for free.  She volunteered at book signings and promoted the author's business, demonstrating her sincere interest in the field and re-energizing her commitment to herself and to her career.
"Much to my delight, a position opened up and I was offered a job as a career counselor, working alongside her, and again had a business card, a professional reputation of my own, and a renewed career.  I developed new friends, fine-tuned my skills, and gained my confidence back as a professional counselor," says Jonelle.
"I was happily working in that adorable house, too.  It was as if I came home."
Her work alongside this inspiring author triggered Jonelle's now career.  Imagine if Jonelle had been frozen by thoughts of "I have no connections," and "I don't have a chance."  This is a gentle reminder to not give up before you start.  Your first steps may not show you a clear path to your exact success but a gradual evolution of a success that is designed around who you are.
When all else fails, stop what you're doing, get outside if you can, and just relax.  Stop trying, stop seeking and just be silent and listen.  That is when the answers come.  And because of your lack of resistance in quiet moments, they come quickly.
"If I sit quietly for a bit and breathe and get near nature, all the tribulations go away and a new solution arises." - George Bishop, Owner/Operator at Buddha Bear Wellness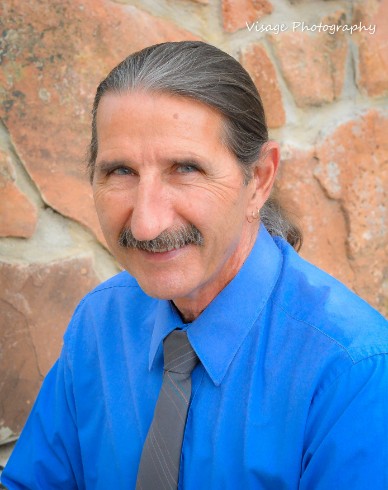 "There have been many times I have felt like giving up, but I reach inside and remember all the challenges I have had," says George Bishop of Buddha Bear Wellness.
"Mostly I have found that if I sit quietly for a bit and breathe and get near nature all the tribulations go away and a new solution arises. I have noticed that to keep up my perseverance requires the discipline to start each day with D-R-E-S-S:
D- Diet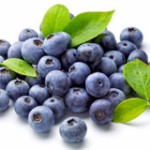 R- Rest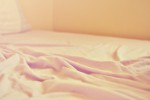 E - Exercise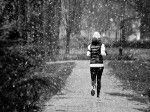 S - Stress reduction, and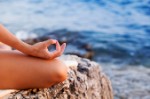 S - Supplements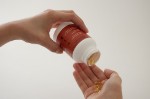 By applying the above, George says he doesn't wear himself out "and run into the feeling of giving up."
Pay attention to your own personal timing.  If the time is right to take action and knock on a door, then do it.  If you need to take a breather out in nature or go on a walk then do it.  Persevering doesn't have to be an uncomfortable state.  It simply means remembering why you started, focusing on your vision and calming the mind from distractions when needed.  Daily steps towards your vision lead to your dream.
 Get inspiring articles on influential local people and places, photography tips,
exclusive discounts and be entered to win prizes and a photo shoot!