Meet Jackie
Your Intuitive Realtor
By Jennae Geren, Photographer, Entrepreneur and Owner/Operator of Geren Imaging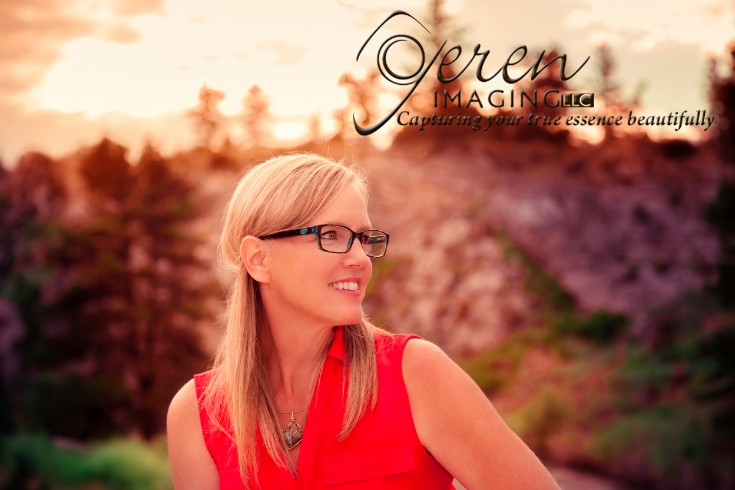 The Intutive & The Realtor: Two Gifts Combined
It's a Sunday afternoon and Jackie has finished navigating through a busy weekend of hosting open houses.  While this may leave most feeling wilted, Jackie is now back in her restorative office, an inviting space of vision boards (mandatory, thanks to Keller Williams training), and inspirational and spiritual trinkets and cards.  It's so uplifting in here, you almost forget the everyday demands of a realtor.
Jackie's vibrant vision board is littered with embracing family photos with her husband, son and daughter, their own travel adventures of road trips, hiking in the mountains and desired future destinations.
Jackie is a Minnesota native who fell in love with Colorado since she moved here in 1993.  She worked in real estate until 2002, left to raise her family, and after replanting her foot in the corporate world through banking and then her own clairvoyant practice, felt pulled back into real estate but this time combining both her worlds together.
"I tried to force myself to be just a corporate person.  I tried to force myself to be an intuitive and just have a clairvoyant practice and it didn't work. Both sides were missing something – so I combined them," Jackie said.
She candidly admits, she considered at one point leaving out "intuitive" because people assume she does weird stuff during the buying and selling process. 
"My line intuitive realtor either scares people or they love it.  They don't understand what it means to be an intuitive realtor, like I'm a crazy person who can read your mind."
Instead, Jackie explains this is what is natural to her. She believes in listening to that inner voice of guidance.  
Everyone who knows Jackie knows she loves the Northern Colorado area – this is one of the main reasons she is in real estate.  She and her family love riding in their boat at Horsetooth Reservoir, hiking local trails, riding their motorcycle up the Rist and Poudre Canyon and trying out new restaurants and food trucks in town.
There are many sides of Jackie.  One is the mystic, the creative and a spiritual person (she co-taught intuitive enhancement classes with Michelle DesPres for 5 years and on her own for 1 ½ years), another is the adventurous, social and free-spirited Jackie and another side is the sharp business woman who loves writing up contracts and the corporate world.
"I'm passionate about being intuitive and understanding and listening to those feelings," Jackie says.  So she merged these gifts with her business.
"That doesn't mean I'm going to tell clients things such as, "I see you in this house and you're going to get this offer."  Instead, I tap into your energy to understand what you feel about a property before you walk into it even before you can articulate that to me."
"I also feel like I have a really strong gift of being able to see both sides of things – I look at the big picture. For example, when I work with a buyer, I typically work as a buyer's agent for clients.  But that doesn't mean I'm not aware of what the seller's needs are.  I'm able to look at the whole picture, which allows me to better help my clients – same thing on selling side."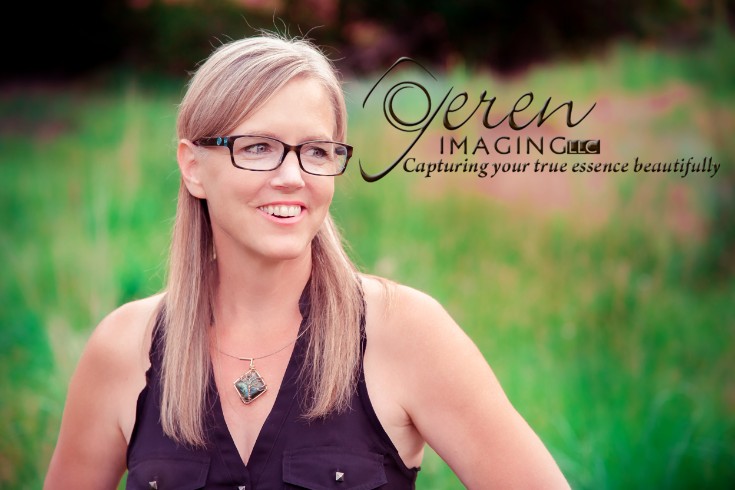 Bonus: Risidual Energy Cleared
Only from an intuitive realtor will you get the perks of an energetic clearing.
"One of the things I'm really excited about doing when I have a closing is clearing my clients' houses," Jackie says.  She works with an energy healer who she loves who comes into the home and moves out the residual or negative energy a space can hold.
People don't always consider the energy of a home, Jackie says.  "Everything could be perfect; the home could be a textbook of what you want your ideal home to be but still not feel right.  And it could be fixed through something as simple as the clearing the energy of the home."
Even with sellers, Jackie explains, – the market could be hot, but the home is not selling. For one case, it was that the current owners were not able to detach from the home.  Releasing some energy that wasn't released could have solved the problem of the home staying on market too long.  In this situation the current owners mentally moved on, but were emotionally and spiritually still connected to the home.
Another example of a home's energy is what happens while you're living there. "Things happen in our homes – home is where you live every day – where all of our emotions and experiences are stored.  You release a lot of energy in the comfort and safety of your home.  Energetic imprints can also be left there by big events in your life as well as a previous owners.  Our cells have energy and everything is made up of energy so why couldn't you be leaving energy in your home – yours or someone else's?  Releasing residual energy is different than if you think your house is haunted.  What you are doing is clearing the air; you're letting the energy dissipate.  Think of it like driving through a car wash or opening windows and letting fresh air blow through the house.  You're washing away stale energy.  Often in our closed window/AC- recycled environment we live in, energy gets stuck.  You may open a window here and there but you're not really clearing anything," Jackie says.
"Whenever I do open houses, if possible," Jackie says, "I will bring sage or some kind of an incense and sage the house prior to open house.  It clears the energy of the room for a fresh start and welcoming environment for guests.  There's an intention I put out with the clearing.  If people are living there, they may not want smell of sage or incense, so I do Reiki at the doorway and in corners of home and intend anybody coming in will leave old energy behind and they're walking into a clear space."
What exactly is Reiki that Jackie is doing by the doors?
"Reiki is a form of energetic healing process," Jackie says.   It's tapping in to a healing energy through a form of meditation with symbols and certain words.  When you do that you're actually giving off a healing energy from the hands.  You can do this through distance healing, as well as use clearing crystals with the intention to clear spaces.  It's so simple you can do without anybody else knowing what you're doing."
Jackie has been attuned up to level 3 Usui Reiki Master. But she doesn't just do Reiki for clearings – she incorporates it into her daily life, just like everything else.
"I incorporate it into the whole me instead of having different segments or facets of who I am."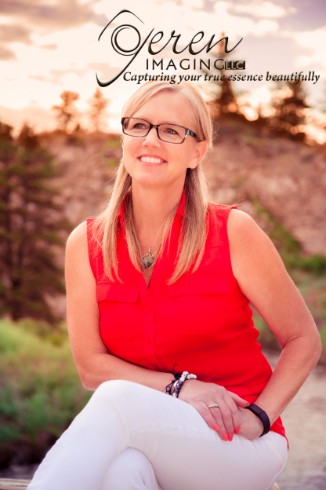 Keler Williams Got It Right
Keller Williams is a perfect fit for Jackie, as they are a surprisingly spiritually aware company.  They would understand the importance of energy and space clearing as they train their employees through classes with guided meditations, pendulum exercises and teach its realtors about how to direct their thoughts.  Vision boards, daily homework to journal, gratitude lists and positive affirmations – not your typical corporate America seminar but they were awarded the top training program in the nation, so something they're doing is working.
The financial benefits are favorable.  Keller Williams offers profit sharing opportunities, much like a retirement plan.  
And the reason why you don't see many bold Keller Williams signs around town is because they believe in branding their people and their people's logos, not the just the company name.  "They just have it figured out," says Jackie.
Written on the wall above Jackie's desk is a mantra she was encouraged to repeat through her training at Keller Williams:
"There is no chance…no destiny…no fate. 
That can circumvent, hinder or control…
The firm resolve of a determined soul." 
The core desire is for the Keller Williams realtors to discover their why.  Why are they a realtor?  What do they really want?  And, what is their life purpose? The company philosophy is on faith, family and business – in that order.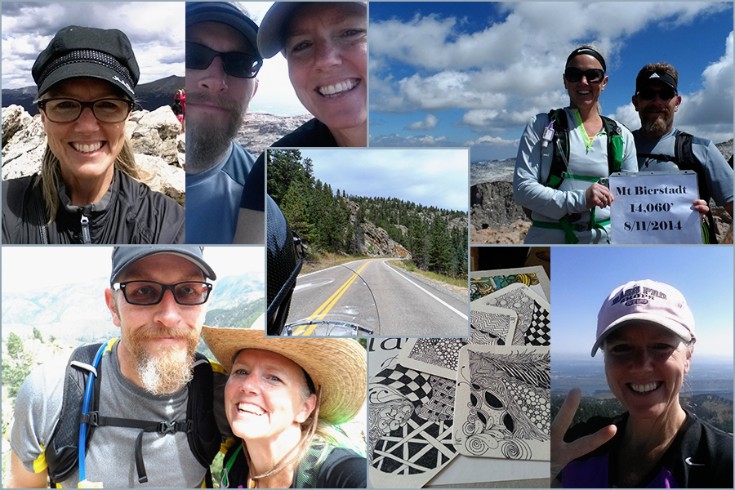 Fort Collins: A Hot Spot But Ever-Changing Market
If your life purpose is to help people find their dream home, this is the place to be.  As the market in Fort Collins gains momentum, Jackie is poised for a surge of new homeowners.  Fort Collins houses a dichotomy of needs – it provides the materialist, holistic, conservative, liberal, community-centric vibe and solitude of nature simultaneously.  Fort Collins was ranked No. 4 Next Top 10 Cities for Tech Jobs by Fast Company, made the Top 10 City to Live In by Digital Cities Survey in 2014, ranked No. 24 on Best Places to Live in 2014 from Livability and made America's Most Satisfied City in Time Magazine in 2014, made the list on 2013 Best Towns in America from Outside Magazine, ranked 7th on Best Places for Business and Careers by Forbes in 2013, ranked No. 11 for the Healthiest Housing Market by Wallet Hub…the list goes on and on.
The key to being a good real estate agent?  Knowing the different markets.  Fort Collins, for example, Jackie says, is such a desirable hot spot.  "Properties are selling fast and furious.  We have everything to offer here – hiking, biking, breweries, art, community, mountains, festivals and all four seasons.  You have to understand that the real estate market within Colorado can change from city to city.  A good realtor is about "being in tune with where you're at, knowing your market and being prepared – trying to keep yourself a step ahead," Jackie explains.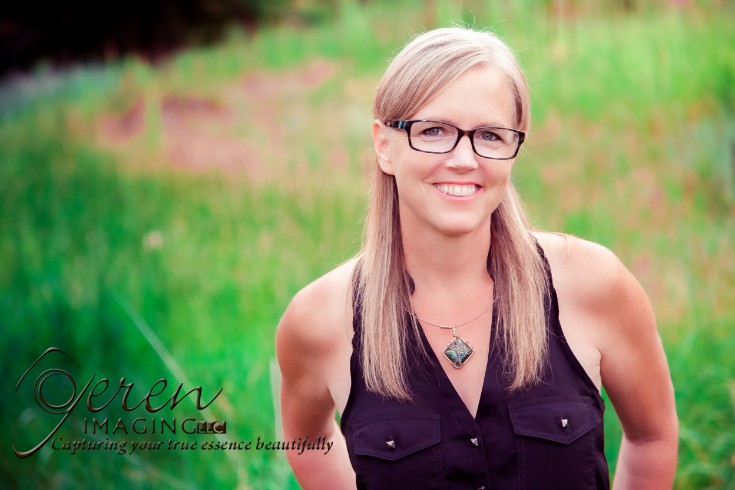 Trying to Sell Your Home On Yor Own: Bad Idea
 If you're looking for your dream home in the Fort Collins/Northern Colorado area or you are selling your home, it's essential to have a realtor.  People who try to sell their own homes most often waste a lot of valuable time and therefor money. The key to successfully selling your home is being aware of the ever-changing market conditions, exposure and the most important is pricing your home right.
"So many people think it's going to be so much cheaper to sell their own home, "Jackie says. They think, "I can do it the market is hot, I can sell my own house.  The problem with sticking a sign in your yard and maybe you're throwing your home on Craigslist or Zillow is that you're hitting only a small market of people looking for home instead of putting your information in the MLS and sending it out to thousands of realtors working with clients.  Most buyers are working with a Realtor because it doesn't cost them any money.  You actually end up eliminating a huge portion of the buyers out there that are ready, willing and able to buy that are working with agents.  Why would they look at your house? How would they even know it was for sale? Then there are the investors, a lot of investors go out and search for for-sale-by-owner homes to offer owners cash – $15,000 or $10,000 less.  The owner thinks, 'Great it's cash!  It's easy and I get it done and over with.'  With an agent though, you can put house on market and you are more apt in this market to get the asking price or better yet you could potentially get 5-6 people making a bidding war above and beyond what you actually listed your home for, getting you more money.  For-sale-by-owner homes spend more days on the market, they miss out on the majority of ready buyers working with an agent.  They are also left wondering if the buyers looking at their home are even qualified, as well as traffic coming in and looking without a clear purpose – whether they're looking for house for decorating purposes or just nosy, you're not aware who is coming in and scoping out your home.  When selling your home without an agent, alone, you must also take into account your time – especially if you have a full-time job, all of the showings that are taking time away from your paying job – that's another loss."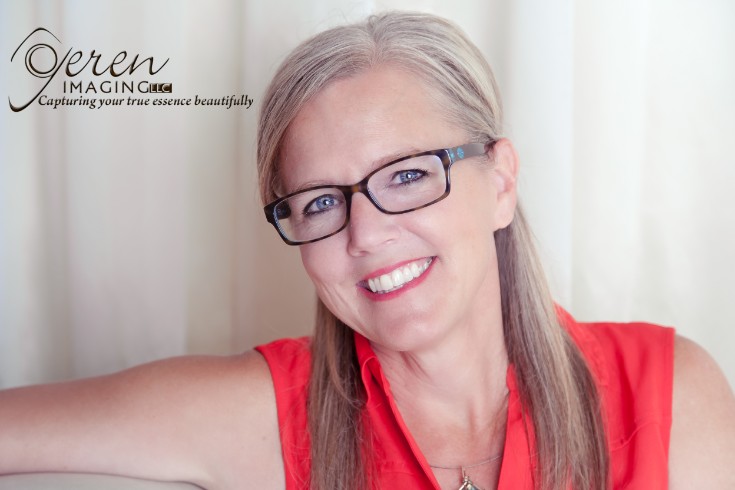 The Big Commission: The Realtor's Reality
Thinking you can blaze along alone selling your own home for a bigger profit than with an agent has to be the biggest misconception in the book of real estate.  The second, is the commission structure that real estate agents make. Jackie clears this up:
"People think a realtor makes a certain percentage off the house and that whole percentage is what they get to pocket.  For example purposes, with a 6 percent commission, this is typically paid from the seller's proceeds to the title company who then divides that to the listing agent and the buyer's agent, leaving it now at (for example purposes) 3 percent to the buyer's side and 3 percent to listing side.  Then the individual agents go back to their brokerages and they have their own commission split.  Most splits are anywhere from 90 percent – 60 percent with a small number getting 100 percent.  After the initial payment back to the company the check continues to get dissected.  A portion goes towards any company expenses and marketing as well a portion being allocated to state and federal taxes.  The realtor then takes a portion of their 3 percent and, in finality, will most often walk away with about 1-2 percent.  Take that number and divide that by however many hours they spent on showings, contracts, marketing, etc. and it's not as big and not as outrageous as a lot of people think.  The small things like professional photos of house, flyers, cost of signs, broker open houses, hosting open house, postcards to invite neighbors, provide beverages and snacks all adds up and the realtor pays for this on their own. 
"Real Estate is an expensive venture," Jackie says.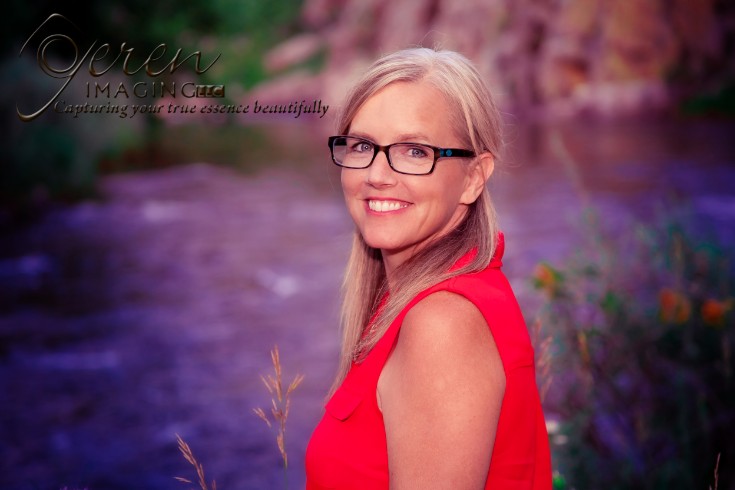 What are You Searching For?
Third biggest misconception? Timing.  "Some people think they should wait to put their house on the market because they will net more, some wait to buy thinking prices will start to come down.   That's not how you think about it.  What you need to look at is your situation.  Why are you wanting to buy or sell? Focus on what you want and finding that. When you can figure that out, then that's the time.  " Jackie says.
Otherwise, she describes it as a "dog looking in pond with bone in mouth looking for more. In the end, the dog misses out."
The first thing Jackie has her clients do when they're thinking about selling their house or buying another house is to write down their dream list.  She has them ask questions such as: What would you like to have? Where would you like to be?  What do you see yourself doing in your home?  Do you spend more time in your home or outside?  Maybe your home is stopping ground to going out and doing other things.  What it is you're searching for? 
"Clients don't know what they're searching for until they start asking those questions.  When we get these questions answered it will point you in the right direction. Making the move to either buy or sell - it's ultimately going to be up to you but if you want my professional opinion, the market is in your favor, right now.  Now is the time to sell if you want to get the most money, if you are looking to buy, right now you with interest rates still low you will qualify for more of a house.  As the rates go up, what you qualify goes down, house prices don't always follow as quickly either.  So the best market depends on what and where you are wanting or needing to be tomorrow," Jackie says.
 A Realtor With Your Best Interest
Because of these multi-faceted and entrepreneurial demands of being a realtor, only a certain type of people make the cut.  You have to be determined, bright, believe it before you see it, corporate and people-oriented.  Jackie is one of them.  She loves negotiating, writing contracts and getting the best for her clients.  She also loves connecting with other agents.
"I think that there doesn't need to be any cut-throat or throwing each other under bus – we're all independent. I like developing relationships.  This time back around I've been really happy to be recruited multiple times.  Every time I've had a deal and closed on a home, the other agent has tried to recruit me for their company.  I see that as a compliment, that I did such a good job that the other company wants me to work with them.  That is where I get my motivation and inspiration.  – it's about making sure everybody's taken care of," Jackie says.
Realtors have a reputation at times of just being out for the paycheck and getting the closing but Jackie has showed that she wants to develop relationships for life.  She's talked people out of selling their home and keeping it or even renting it out because she knows it's not time for them to leave. 
"This means I have to work harder for my goals," she says, "But I can see their best situation."  They're looking to Jackie as a professional and she has to check the end result against their best interest – not her best interest.
Jackie's clients are everything from the analytical - air traffic controllers, engineers, lawyers, bankers to the spiritual or artistic type – such as holistic practitioners.  She adopts to each person's style.  "Everyone I work with I feel like they're my friends.  I'm involved in their life so deeply and I become really attached to them," Jackie says.
"Your relationship with your agent should be as individual as you are," Jackie says.  "It shouldn't be a one-size-fits all."
And the relationship between realtors and their clients is a partnership, Jackie says.  Keep that in mind when interviewing realtors. 
"Selling a house is more than putting up a sign in a yard or writing a contract.  There's dates, deadlines, and inspections.  The realtor you work with needs to be on top of all of those things.  Selling your home is one of the biggest financial decisions and investments a person will ever make.  The job of the agent is also to look out for the best decision for you and to keep you focused and on track."
…
In the end, there is nothing really different about an intuitive realtor.  We all have our own internal guidance system, we just need to brush up on being aware of the signs and symbols in our life and that inner voice.
"Everybody is intuitive," Jackie says.  "Everybody has the ability, they just haven't practiced it.  It's like a body builder.  We're all born with all of the muscles - the difference is the body builder just works harder and practices working those muscles.  To be better Intune with your intuitive side, you just have to practice listening and being aware of the messages you're receiving."
So where do you see your dream home?  What do you want?  Listen to your own internal guidance system - and Jackie can help you from there.
Contact:
Jackie Mihalchick
Phone: 970-396-2288 
Mobile: 970-396-2288 
Email: sellwithjackie@kw.com  
Office: Keller Williams FTC Gold 
Clairvoyant Classes:
First and Third Thursdays of the month
Time: 6-8 pm
Check out Jackie's classes on Meetup.com: Intuitive Enhancement Loveland Colorado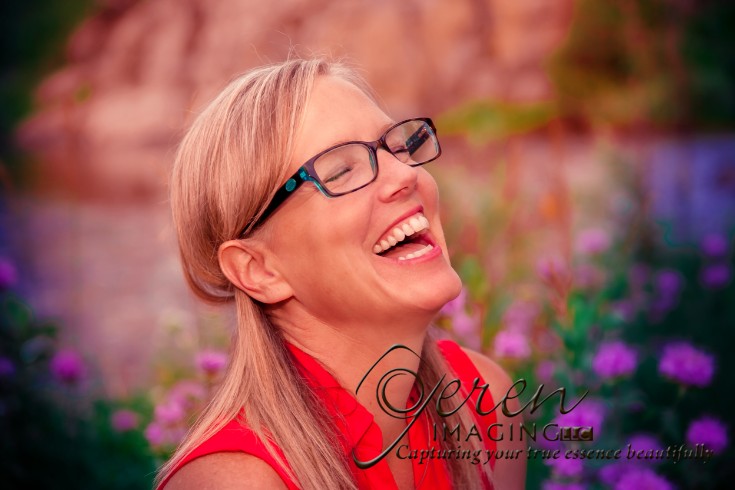 Like what you're reading?  Contact Jennae at jennae@gerenimaging.com to be interviewed, photographed and have your unique story shared with the world in a beautiful format where everyone can see precisely what you do.  Your business will be featured on our Web site, social media and in our e-mail newsletter sent out to hundreds of locals.  You will also receive full copyrights to your story and photos to use for yourself however you like.
 Get inspiring articles on influential local people and places, the photography tips,
exclusive discounts and be entered to win prizes and a photo shoot!