Entrepreneur PROfile: Shane Smith
By Jennae Geren, Photographer, Entrepreneur and Owner/Operator at Geren Imaging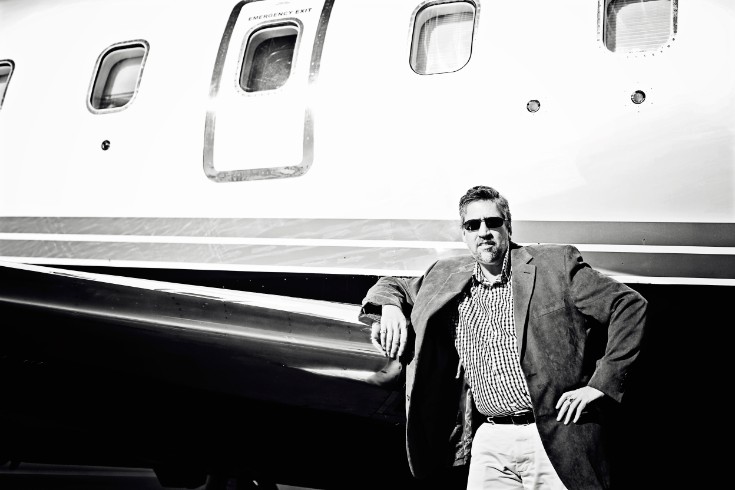 Shane Smith 
Real Estate Investor
970.402.0827
thedalegroup@hotmail.com

CLICK HERE TO VIEW PORTRAITS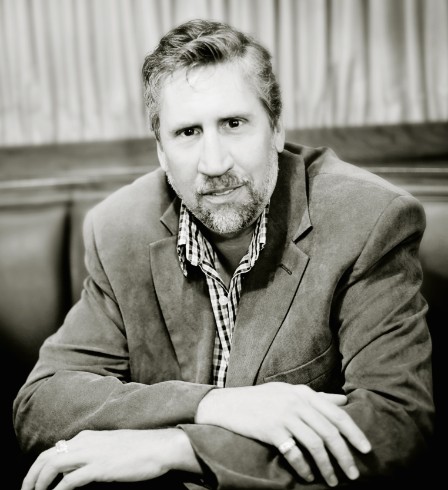 We could all learn something from Shane Smith.  As a local Real Estate Investor who stems from entrepreneurial lineage with a family full of business owners and executives, he is a fountain of knowledge on using other people's money to generate wealth.  His real estate investment business buys pre and post foreclosed homes, flips them and buys and holds rental properties.  His vision now is to own large apartment buildings, rental houses in Steamboat and ultimately, building a wheelchair accessible community for the disabled.
That is the go-getter Shane that people see in public.  What most people don't know is that Shane is also an empath who uses the polarity of his skills successfully.  What is an empath?  Some people call it a highly sensitive person, a clairvoyant or psychic.  
Shane first realized his abilities in his mother's womb. He recalls a particular moment hearing the echoes of his parents arguing through the water-filled heart-beating cocoon of his mother's body.   
Growing up ghosts drifted in and out of Shane's space and play often meant with his imaginary friend (who Shane believes is his guide because he grew as he grew).  His mother realized his empathic gift and utilized this by showing him milk cartons with pictures of missing children on the back.  Shane employed the same skills as an adult when helping families of murdered victims solve murders that he did back as a child with the milk cartons.  He looks at a picture of the victim or holds a personal object of the victim and immediately vivid pictures of the victim reel through his head like a movie screen.  He picks up the energy to verify if the person is living or not and he senses who murdered the victim and all of the details. 
A typical stroll through town from Shane's eyes reveal a world beyond 4D perception. People's auras move with them and often times deceased loved ones stand behind people. 
This "gift" is helpful in real estate.  When he walks into a house he can sense if it's haunted or has residual energy or if the previous owner lost the house in a divorce.
"This "freaks out my realtors," Shane says with a laugh.  But it helps him choose whether he should buy the house or not.  For example, as he approached a small house that wasn't selling, Shane felt as if he had an aneurism, or a brain tumor.  He was sensing the  deceased elderly woman who previously lived in the house.  His head thumped in pain.  The pain only withdrew the farther away he drove from the house. 
Yet every haunted house is not to be deserted.  Shane recalls buying a Victorian house turned into a three-level apartment building that he cleverly restored into the original and spacious Victorian six-bedroom house.
One afternoon as Shane was alone upstairs in the Victorian house, he heard someone walking up the stairs.  He sensed the spirit of an old man from the 1930s.  By the time he poked his head around the corner, the man was gone.  Yet this ghost appeared repeatedly to play tricks on Shane desperately seeking startled reactions.  One day, on the brink of impatience, Shane turned to the thin, old, haggard bearded ghost and said, "Your scare tactics don't work with me.  I will make sure you will leave.  You will not irritate the people who look into this house."  The directness worked.
"I have the same reaction as everyone else," Shane says.  "If a spirit is bugging someone, I just want it out." 
Shane never struggled much with his abilities.  He emerged into them just as he has emerged into his entrepreneurial lifestyle – by piecing together the puzzle and then living his life from the whole picture.  He is currently involved in a paranormal investigations group where he approaches houses as a psychic/medium, conducts psychic readings for people and uses psychometry on clients.  If you meet him, he towers above most people at 6'2 with solitary contemplation.  Although Shane dabbles in cultured hedonism, he treats the guy sitting next to him at the coffee shop no differently than a celebrity.  He wears his feral and lust for life with a sense of awareness.  He has not strayed from the purpose he felt even as an unborn baby.  The purpose that he was put on this earth for a reason to help people and be an example - to be the one who shows that at the peak of success, when it all shatters around you, you can get back up.  This purpose was magnified on 7/7/97 – the day that he was struck by lightning.
Let's rewind a little bit.  It's the 1990s, Shane quits his mundane computer job and gives away every piece of furniture he owns.  He races to the ungovernable rush of New York to pursue a professional acting career with only four suitcases and a severe case of dyslexia.  Although he has a hard time reading the scripts, he is educated at the American Academy of Dramatic Arts, rents a loft downtown and encounters Kathy NaJimy one night at a party. 
"She taught me how to make money by turning acting into a business," says Shane.  He propelled his acting business by forming a circle of friends who invested in a television production company that cast himself.  He had writers, directors, line producers, set crew, assistants, interns from NYU, set designers and himself as the executive producer.  He worked with Jeffrey Owens from the Cosby show amongst others and developed brilliant television projects.
"Kathy told me, 'Don't get an agent – get a lawyer," Shane says.  And he did.  He approached the big agency that previously shut him down two years earlier.  The agency told Shane his agent had to submit a pilot. 
 "I don't need an agent.  I have a lawyer," Shane told them.  "And I have a 2 p.m. on Tuesday open."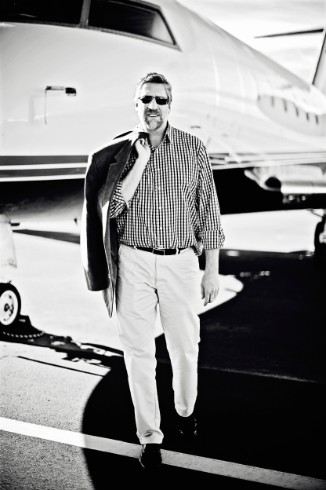 The conference rooms opened, the big networks opened – and so did Shane's awareness that the business was a bit shady. During an appointment with a network producer about which sketches in his comedy were copyrighted, Shane's honest answer that all of them except the beginning show came back to haunt him.  One month later he saw his beginning on a popular television show.
The big networks also had a reputation of guarding their doors by high security, and discarding any remnant of seeking-actors' mail or attempts to make contact.  This didn't work for Shane.  He crept around the back of the skyscraper network building to the freight elevator and talked the mail worker into disguising himself as mail worker alongside him so he could reach executives on the 30th floor.  With his pilot in hand, he brushed himself off and strolled through the executive's door to hand-deliver his pilot.
Shane thinks on his feet, rewriting his own script when life just doesn't work.  Take for example, one of the series of jobs he had while putting entertainment projects together as a murder mystery theatre actor.  10 minutes into the show as a detective murderer, Shane's dyslexia kicked in.  He mixed up his lines from the second to the first act.  Shane froze.  The audience was quiet.  Then suddenly, with a bolt of inspiration, Shane whipped out his fake gun and shot his opposing 400-pound actress.  (Originally she was supposed to heap to her death by the door due to her size).  Shocked and left with no choice but to play along, she flopped to the floor in the middle of the stage.  Shane held court, engaging the laughing audience to ad-lib as three burley Long Island audience members jumped up to heave her to the exit.  As the hefty actress was dragged across the floor her cape got caught around her neck and she started to choke.  The show was stopped…and Shane was fired.
But that was just one gig.  And Shane got back up.  As Shane's success was growing right up until the accident, "things were starting to click."  People on subways and in the street recognized him from TV.  The weekend before the life-changing event in Colorado, a famous celebrity called him looking for a project.  Shane planned to throw a party for his company in the World Trade Center on the 107th floor – at the Windows on World bar.  Celebrities were invited.  A fashion show was set up.  
"I had a whole schedule of thing to go back to in New York like that," recalls Shane.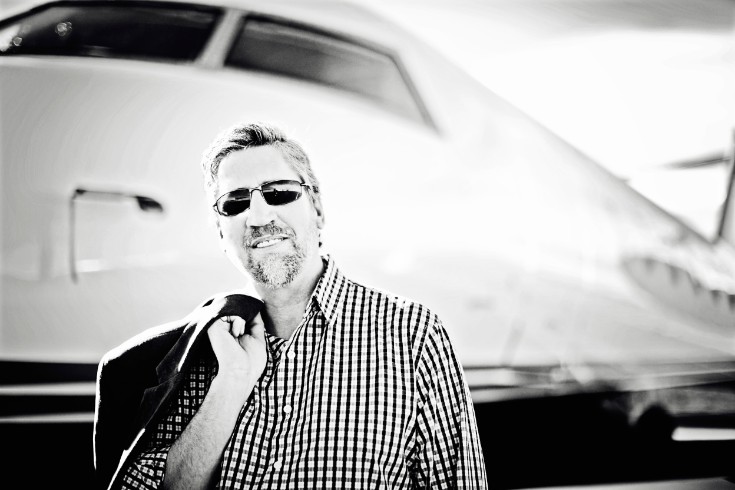 Shane flew back to Fort Collins with his writer for his off-Broadway show and a few others from his production crew.  The group immersed themselves in the Colorado landscape by rock-climbing up Horsetooth Reservoir, a hiking area west of Fort Collins.  The hot summer sun trickled into sweat on their faces necks on the ascent but by the time they reached the top, the skies darkened with clouds that loomed towards them from the other side of the mountain. Suddenly, Shane and his friend Kirstee heard a humming noise.  
In a split second, Kirstee's long-blonde hair shot sky-wards.  A flash of light hit the rock Kirstee and Shane were standing on.  A slow shock rattled through Shane's body.  His bones and organs crackled and popped from his feet to the top of his head as the lightning progressed.  His metal-framed sunglasses turned red and started to melt.  Kirstee froze in terror as she witnessed the popping and cracking shooting through Shane's body and gasped as Shane's eyes bugged out and retreated back into his sockets. 
With no time to process what just hapened, Shane and Kirstee heaved themselves off the giant rock, blundering through the descent of jagged rocks and bushes, all the while Shane not realizing that his pelvis was unaligned.  As the storm hovered, Kirstee and Shane sought shelter under a boulder. 
"I thought since it didn't knock me out or kill me, I'd be fine," says Shane of the lightning strike. 
 The two friends huddled under the boulder for 10 minutes until the rain dissipated and then Shane stumbled with his friend back to the car.
A few days later Shane flew back to New York.  His old life was suddenly gone.  Along with his is zest for life, his motivation and memory.  One week later, Shane walked down the street with a friend and forgot where they were going or where he lived.  He recognized faces but not names.  For months he would cry for no reason and was on the verge of suicide as if contemplating his death was as normal as deciding his dinner.  He would wake up, snap into reality only to find himself sitting in a room on the floor cutting his hands.  The depression and anxiety was so severe, he had to feel something else.  He felt as if he was buried alive and had to get out of the box.  The psychologists he saw did not make the lightning connection and ordered him to tank his body full of narcotics to numb his state.  So there he was, sitting on a bench at 4 a.m. in Central Park in the rain bleeding, for hours…
Paranoia set in and pain took over his body that left him hobbling at times on two canes.  He couldn't remember if he had to be some place, where he worked or what he did.  He swallowed 22 pills a day.  It wasn't until a nutritionist asked him if anything traumatic had happened. 
"I told her about the lightning strike and she said, 'Well that explains everything.'  My aunt then recommended Dr. Dahl, a chiropractor in Loveland who works with lightning patients from all over.  And that's where I went."
Dr. Dahl discovered through X-Rays that Shane's pelvis was slightly rotated and vertebrae had pushed up into his head and into spinal fluid.  Spinal fluid was starting to gel, part of his skull was pushed out and part was pushed in.  His jaw was off and his head was in a forward position.  "You'll be lucky to live two years if you don't seek treatment," Dr. Dahl told Shane.  The spinal fluid gel would cause premature Alzheimer's, heart attacks, and more.
Before Dr. Dahl, Shane visited a string of psychiatrists and M.D.s - all who misdiagnosed him.  One doctor in particular, Dr. Kelly, asked Shane why he was walking with a cane.  When Shane told him it was because of the lightning," Dr. Kelly said, "I don't believe you."
The typical M.D.'s answer for Shane's state was, "I don't know what your problem is," with a blank look.  They then forwarded him on to another specialist who had nothing to do with Shane's problem.
So Shane chartered the holistic route through chiropractor treatment, laser work, reiki and acupuncture.  The most painful response to Dr. Dahl's treatment was when he dislodged the vertebrae in Shane's head that left Shane wincing in physical pain and even caused hallucinations.  Shane was ordered to have someone with him at all times during this treatment but still found himself walking aimlessly around Horsetooth Reservoir looking for the subway.
That was the worst of the recovery but he slowly improved.  Five full years of holistic and psychological transformation took place to restore the old Shane but he was never really the same.  He understood now who the key people in his life were and the key role in the lightning strike. 
"My true friends stuck by me and still are my true friends.  The people I thought were my friends ignored me and I would see them walk on the other side of the street to avoid me.  I felt lonely, abandoned and helpless.  My strong belief in God and the support of my family and friends was the only thing that got me through," says Shane.
When I asked Shane if he believes the lightning strike was meant to be, he says absolutely.
As a religious devotee to his New York church, Shane realized his spinning madcap and prosperous life as an actor was ego-driven.  He loved the glamour of New York and he looked down on the "backwards, ignorant and slow" people of Colorado.
"Two weeks before I was struck by lightning I prayed for God to humble me," says Shane.  "And I believe that's what happened."
Shane's empathic gifts gradually grew again as his physical strength was restored and a strong desire emitted from him to impact other people's lives for the better.  He wants people to understand that they can get through any opposition they encounter in life.  The acting pages in his life have turned into real estate but it's not so much what you do as how you do it.  The drive, the excitement and the glamour are all still there but the lightning has stripped the ego out of Shane's body and left him aware of the vulnerability of others - especially those in disabled situations.
"I learned through the support of others and this experience that when you fall, you pick yourself up and move on."
And that's where you'll find Shane now – buying and restoring properties, applying his empathic gifts, but most of all, moving on.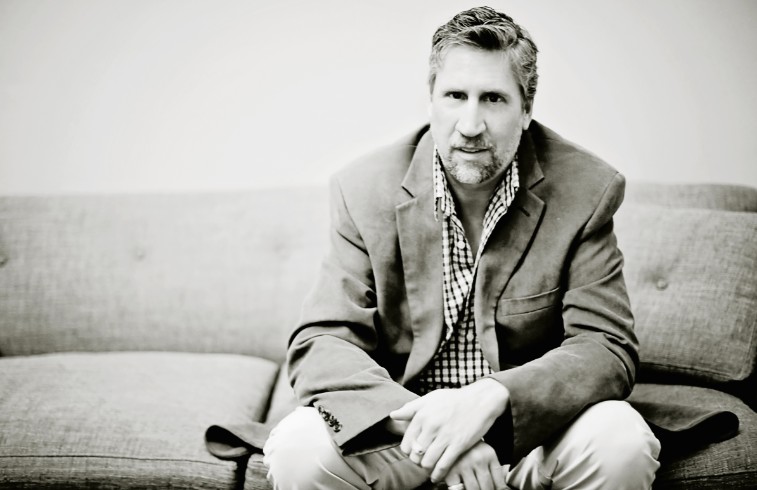 Like what you're reading?  Contact Jennae at jennae@gerenimaging.com to be interviewed, photographed and have your unique story shared with the world in a beautiful format where everyone can see precisely what you do.  Your business will be featured on our Web site, social media and in our e-mail newsletter sent out to locals.  You will also receive full copyrights to your story and photos to use for yourself however you like.
 Get inspiring articles on influential local people and places, the photography tips,
exclusive discounts and be entered to win prizes and a photo shoot!